Spring Is the Best Season for Kitchen Remodeling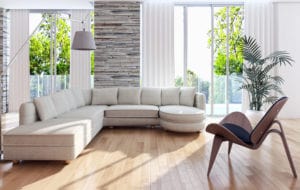 Winter has finally passed and spring is in the air. And many homeowners' thoughts turn to home improvement projects.
While kitchen remodeling technically can be done at any time of the year — especially in South Florida, where the weather isn't as much of a factor — traditionally springtime is the time for big renovation projects.
Kitchen Remodels West Palm Beach — A Sense of Renewal
This is partly because spring is when many people start looking around their house after a long winter and thinking about what they can make better. Often, it is something as simple as spring cleaning, or a new coat of paint on a few walls.
But some homeowners like to do larger projects during the spring when the weather is best for both indoor and outdoor work. These can include such jobs as a bathroom or kitchen remodeling. Or even building a complete addition to their home.
Kitchen Remodels West Palm Beach — Call Your Contractor Now
Spring is also the busiest time of year for most home repair contractors. Because so many homeowners are anxious to transform their home improvement dreams into reality, work is plentiful for contractors and construction companies in the spring.
If you are thinking about a building project like a kitchen or bathroom remodel, it's a good idea to get your contractor lined up early, before they can be hired away by somebody else.
Kitchen Remodels West Palm Beach — Cabinet Sales
Spring is also the time to get your best deals on kitchen cabinets. Many manufacturers are turning over production to new models, so they will often discount last year's models to help them sell faster. Cabinet showrooms will often pass these savings on to their customers in the spring in the form of a cabinet sale.
If you've spent the winter thinking about a home improvement project, now is the time to do it.
About CK Cabinets