Practical Considerations When Choosing New Cabinets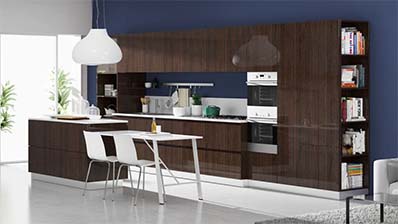 When a lot of people come to the cabinet showroom, they get overwhelmed by the variety of choices. Today's cabinets are more colorful, more diverse, and more exciting than ever before.
But homeowners should still bring a practical approach when choosing their new cabinets. Rather than trying to replicate something they saw on a design website, in a magazine, or even in a friend or neighbor's home, they should think about what they actually need.
Kitchen Cabinets West Palm Beach — Start Simple
One of the first questions homeowners need to ask is how much cabinet space they actually need. The answer may surprise you.
Think about your current cabinet space. For many people, it seems as if there isn't enough because their cabinets are jammed packed with stuff. But how much of this stuff do they actually use?
Try this experiment. Choose one cabinet and empty it out on your floor or kitchen counter. Now remove any item that you haven't actually used in the past 90 days. Then return the remaining items to the emptied cabinet.
In most cases, it's not that people don't have enough cabinet space. It's that they are holding on to too many things that they don't actually need or use.
Kitchen Cabinets West Palm Beach — Color Considerations
Another practical consideration is color. There's a trend today toward light colored or even white cabinets. They look modern, sleek, and European.
But if you have children or pets living in your home, white cabinets may not be the most practical choice because they are going to show every speck of dirt, every stain, and every impurity. You may end up cursing your cabinet choice as you constantly clean them.
Similarly, if there are a lot of people living in your home, you may want to spend a little extra on heavy-duty cabinet hardware that will last longer without breaking.
About CK Cabinets