New Cabinets Are an Investment You Can Use Everyday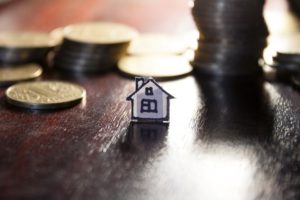 One of the fastest, easiest, and most rewarding ways to increase the value of your home is to upgrade the cabinets in your kitchen and bathroom.
When prospective home buyers are looking at houses, the state of the kitchen and the bathrooms are what make the biggest impression. If the cabinets in these rooms are worn, outdated, or in poor repair, it is highly likely that the buyers are going to take a "hard pass" on that property.
Kitchen Cabinets West Palm Beach — Investing in Your Future
Even if you aren't planning on selling your home anytime soon, investing in new cabinets for your kitchen or bathroom is a sound financial investment. They essentially ensure that you will get top dollar for your home when you are ready to sell.
Plus, many homeowners can recover the cost of their new cabinets — or even a slight profit — by building it into the asking price of their house when they put it up for sale on the open market.
Kitchen Cabinets West Palm Beach — A Useful Investment
Plus, unlike other financial investments like stocks, bonds, or securities, cabinets are something you and your family can actually use every day.
While cabinets can retain their value for years, or even decades, after they are installed, they also provide storage space, functional use, and add to the aesthetic appeal of your kitchen and bathroom. You will love the way your home looks for many years after you install your new cabinets from Creative Kitchen.
New cabinets for your kitchen, bathroom and other areas of your home offer the dual benefit of adding value and usefulness at the same time. Even if selling your home is the farthest thing from your mind, installing new cabinets now can improve your home's resale price when you are ready to sell in the future.
About CK Cabinets