Florida Custom Cabinets
When You Want Florida Custom Cabinets, You Need CK Cabinets 
Why do people choose CK Cabinets for the region's very best Florida custom cabinets?
It's simple, really. At CK Cabinets, we treat every customer as if they were a member of our own family. Our professional cabinet experts know that designing a kitchen and choosing new cabinets is not a simple task for most people.
Even professional building contractors often require

days, or even weeks, to choose the perfect combination of cabinet styles, materials, and colors that are ideal for the given kitchen space.
Make the wrong choice and you may have to live with your poor decision for many years to come. Or at least spend a lot of money to fix it.
Florida Custom Cabinets
But at CK Cabinets, we have the experience, the know-how, and the insight to work with our client to create stunning, one of a kind spaces. Our artistic materials just happen to be kitchen cabinets instead of oils or watercolors. But the final kitchen we help you design will be a masterpiece.
We specialize in Florida custom cabinets for homeowners and professional building contractors alike. But we also offer a huge selection of standard, prefabricated cabinets for the budget conscious consumer.
In either case, you are guaranteed to end up with the kind of impressive yet comfortable kitchen you could only dream about in the past.
If you can imagine it, the experts at CK Cabinets can help transform your dreams into reality.
The Heart of the Home – Florida Custom Cabinets
The kitchen is one of the most important spaces in any home. That's because the kitchen is where families gather, whether it's to eat, share time together playing games, or simply talk. It truly is the crossroads of the modern home.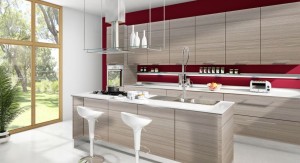 So upgrading your kitchen can do more than simply make your kitchen look more modern or improve its efficiency. Kitchen renovations, including new Florida custom cabinets, can actually strengthen family ties and give you and your children a safe, comfortable, and thoroughly modern space in which to spend the most important minutes of the day.
So what are you waiting for? The professional kitchen design experts at CK Cabinets are standing by ready to assist you in transforming your kitchen into something uniquely special.
When you are finally ready to upgrade your kitchen, choose the sturdy, essential Florida custom cabinets from CK Cabinets … from our family to yours!