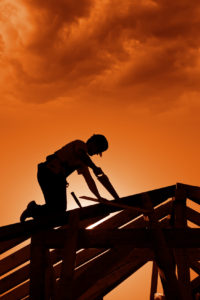 In spring, the weather is at its most volatile. Depending on where you live, you can experience warm temperatures one day and howling winds, freezing rain, or even a hefty snowfall the next day.
Weather is one of the biggest variables for home improvement projects. If there's a risk of precipitation or below freezing temperatures, most contractors will delay beginning a project. That's why most builders are mostly idle during the winter, at least in northern climates.
Florida is a little better, but still not 100% reliable in the spring.
Kitchen Cabinets West Palm Beach — Sunshine State Weather
Even in Florida, weather can be an issue. While it's unlikely to freeze or snow, in the springtime there is a higher risk of tropical storms or even a hurricane. The last thing you want is for your home to be exposed to the elements when something like that hits.
That's why it's always a good idea to schedule larger projects when the likelihood of consistently good weather is high. Winter and early spring are going to be more vulnerable.
Generally, by late April or early May, weather conditions have settled down enough to confidently start a bigger job.
Kitchen Cabinets West Palm Beach — Watch the Weatherman
It's always a good idea to pay attention to the weather prior to starting a big home improvement project, whether you do it yourself or hire a contractor.
You want to be prepared for whatever nature throws at you. In some instances, a little rain won't hurt but a lot of rain can cause serious damage to your home.
You can be sure that your builder will be tuning into the local weather forecast. If you do the same, you can be on the same page when a decision has to be made about whether or not to move ahead with your project.