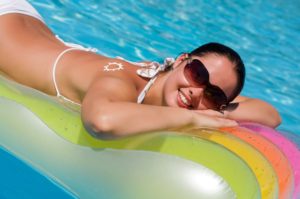 It's that time of year again in Fort Lauderdale.
Every spring, thousands of college students swarm to Fort Lauderdale's famous beaches to celebrate fun in the sun in a week of non-stop parties, flirting, and excitement.
For a lot of Fort Lauderdale residents, Spring Break is an event to be endured. While they bring millions of dollars to the local economy, all of those young people clog the roads, fill the clubs and restaurants, and make it practically impossible to enjoy any time at the beach — at least until they all go home in a couple of weeks.
This Spring Break, why not have some fun and excitement of your own by installing new cabinets in your home?
Kitchen Remodeling Fort Lauderdale — The Right Time to Buy
Spring is the best time of year to tackle a home improvement project of any type, but especially one that offers you both the aesthetic beauty and practical functionality of new kitchen cabinets.
When you install new kitchen cabinets this spring, you can enjoy them for many years to come. Not only do they make your kitchen look better, but brand new kitchen cabinets also improve the way you work in your kitchen.
Store more of everything while taking up less space with new kitchen cabinets from Creative Kitchen. Replacing your worn, battered cabinets with brand new CK Cabinets, you can add warmth and flow to the most important room in your home.
Kitchen Remodeling Fort Lauderdale — Improving Your Home's Value
New kitchen cabinets also are one of those rare investments that can actually add value to your home. Even if you have no intention of selling anytime soon, when it is time for you to move to a new place, you can get more for your home when you update your kitchen cabinets.
This spring, give yourself a break with new kitchen cabinets from Creative Kitchen.