Double Benefits with Kitchen Remodels West Palm Beach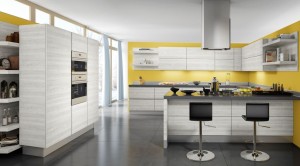 Kitchen remodels in West Palm Beach are what's known as a "two-fer". That's because with your one decision to remodel the kitchen in your home, you can get two-for-one benefits.
First, you and your family get to enjoy a newly remodeled kitchen, including state of the art appliances, top quality modern design and functionality, and the pleasure of sharing time with your family in a brand new kitchen.
But you also add significant value to the resale value of your home, often as much or more than the expense of the entire kitchen remodel. Many of the clients of CK Cabinets are able to recoup the cost of their kitchen remodels West Palm Beach and even earn a little more when they sell their home to the next occupant.
Kitchen Remodels West Palm Beach — Double the Love
Even if you aren't thinking of selling your home anytime soon, you can still experience all the benefits of having a newly renovated and updated kitchen in your house.
For most families, the kitchen is the heart and soul of their home. It's the crossroads of the house, where families share meals, interact with each other, and spend many of their happiest moments together.
Imagine your family creating life's precious memories in the updated, modern kitchen of your dreams.
Kitchen Remodels West Palm Beach — Double the Value
In addition to being able to experience the love and warmth of your family's love in your new kitchen, you can also potentially add significant value to your home. Kitchen remodels West Palm Beach can make your home bring a higher price on the open market, especially when compared to other similar homes with older, worn out kitchens.
The kitchen is one of the most important rooms to new home buyers. So if your home has a newly updated kitchen from CK Cabinets, you can ask a higher price … and get it!
About lytronwriter